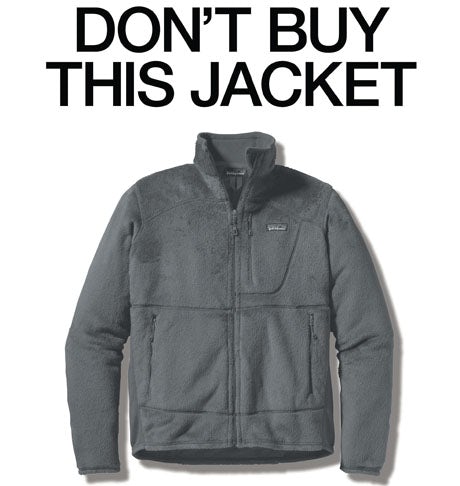 Why Having a Good eCommerce Customer Experience Matters
The customer experience is a lot more than just the outcome. It's also about how the customers get there and what happens along their journey with you. With so many companies vying for attention these days, it becomes essential that the brand stands out from others. Instead of guessing tailored experiences or copying them from other businesses, you can really invest time into understanding who your customers are. Remember that what works for another company may not necessarily work for you, no matter how similar.
Technology is making consumers increasingly insightful, intelligent, and influenced by their own grasp of the information. This shift has changed the way people consume products as well as services.
Competition is becoming fierce, with more companies keen on building a positive customer experience. It is increasingly becoming a game-changer for their bottom line. A business that focuses on customer needs and preferences can potentially make 60% more profit than those that don't.
The eCommerce customer experience is a holistic view of how customers interact with your brand. It includes every step they take from considering you to using the products and even what happens when something goes wrong.
If a brand's value is enhanced, the company's profits will increase as well. In addition, having an informative tone of voice makes it easy to gain the trust of key stakeholders. It makes buyers more willing to work with you but likely to recommend other people on their lists too.
Seventy-four percent (74%) of consumers (Forbes / Arm Treasure Data) are likely to buy based on experiences alone. (Forbes / Arm Treasure Data) The data means that your business needs to provide consistent support to buyers. Repeat buyers are essential to business scalability; 90% of CEOs believe customers have the most significant impact on their business. Here's another thing to consider: trying to seek new buyers is expensive.
With the boom of online shopping and eCommerce, customers actively seek responsive, helpful, efficient, and trustworthy brands. Fifty-eight percent (58%) of shoppers say they are unlikely to continue doing business with a brand that delivers a poor customer experience.
Improving Your eCommerce Customer Experience
It's never too late to make the customer experience pleasant. Understanding what customers want is more manageable with the rise of technology and digital tools. There are various ways of improving CX to increase customer loyalty and your profits. These include upgrading your product fulfillment through 3PL services to craft a personalized shopping experience.
Personalized Suggestions
Personalizing the shopping experience is more than just mentioning a customer's name on their invoice. Making recommendations based on data such as their browsing history, location, and shopping behavior can get customers more engaged with your brand. The idea is to showcase products and services that make them seem tailor-made for every potential buyer.
When problems arise, you should be able to step in and immediately address any issues that a customer might have. Why? Because taking too long to reply can lead to frustration. Close to 30% of consumers say their brand loyalty has wavered during the pandemic due to long service wait times.
It makes sense to upgrade your supply chain and ensure that your products are always in stock and shipped out fast. 3PL services can streamline your fulfillment process, using digital warehousing to integrate directly to shopping platforms and ensure that inventory levels are constantly updated.
Online shopping customers look for free shipping, with 75% expecting to see an offer for it. Your business can offer this when you have access to a 3PL's vast fulfillment and distribution centers network. The best part of outsourcing is that you can focus on other aspects of improving the customer experience for your business at cost-efficient rates. Products also have extra security when in transit, reducing the risk of damage or even getting lost.
Utilizing social media to gather your customers in a commonplace is an excellent way to get user-generated content that you can use for your marketing. Allowing them to leave reviews and feedback publicly lets more people see what you can offer. Being responsive to concerns also helps build trust.
9 tips & tricks to improve your ecommerce CX
1. Personalize the shopping experience
Personalization is a key element of the ecommerce customer experience. Personalization not only makes customers feel seen but also allows online retailers to increase conversions by offering tailored discounts and product recommendations. A massive 80% of consumers say they're more likely to do business with a company that offers personalized experiences.
Personalization is also one of the few reasons customers are willing to share their precious data with retailers, with 65% of shoppers saying they'd share their data for value-adding personalization.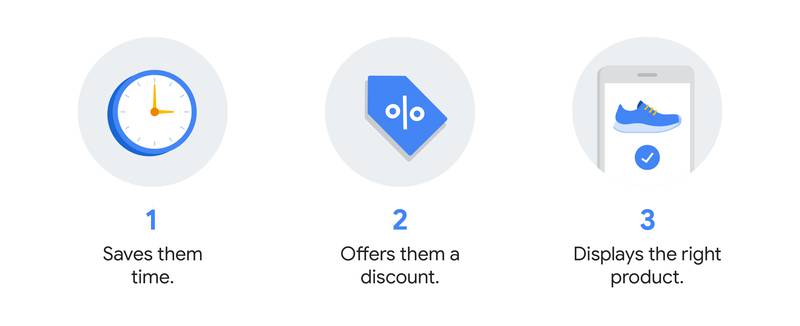 Personalization is a major ecommerce CX trend because it lets retailers provide that personal touch that was once limited to in-store experiences. And like in-store shopping, personalization increases impulse buys and average spend. 49% of customers reported they've made impulse purchases after receiving personalized recommendations. And 40% of consumers said they're likely to spend more when encountering highly personalized experiences.
2. Bolster customer service
The unfortunate fact of retail is things can't always work perfectly for every customer. And it's when things don't work that customer service becomes the essential tool to salvage and protect CX.
Tap into live chat and chatbots
Live chat and chatbots are the emergent customer service tools for ecommerce. Live chat is now the preferred method of ecommerce customer service among shoppers aged 18-49, and 63% of customers are more likely to return to websites that offer live chat.
Implementing chat bots allows retailers to provide 24/7 customer support without service agents working around the clock. This reduces wait time for customers and saves money for retailers.
Build a knowledge base
The rise in chat options reveals another key consumer trend: people want to solve problems themselves. Today, 67% of customers prefer self-service over speaking to a company representative.

Building a knowledge base helps customers help themselves. A knowledge base is a centralized collection of self-service information about products, services, or companies. It includes FAQs, articles, how-to guides, community resources, and more.
With a strong knowledge base, customers can resolve issues and find the information they need without needing to contact customer support. A massive 91% of customers would use an online knowledge base if it were available and tailored to their needs.
Train your customer service agents
Different customers have different preferences and expectations, so you need to be flexible with your customer service options. While many customers may prefer live chat or chatbots, it's still important you provide phone lines and an email support form for those who don't like chat functions.
When customers want to speak to people, they want a genuine conversation, so save the scripts for the chatbots and have customer service cater their interactions to the people they're talking to. 78% of consumers said their customer service experience is better when agents don't sound like they're using a script.
Ensure customer service agents understand the problems customers commonly face and have access to the information required to help customers with their queries. 71% of customers expect agents to have information regarding their previous interactions with the brand and 46% say they'll abandon a brand if employees aren't knowledgeable.
3. Strengthen your UX foundations
While customer experience encompasses every touchpoint with your brand, user experience (UX) focuses on the experience customers have while using your products or services. That is, the experience they have as users.
There's overlap between CX and UX, but UX is more technical and focused on the ecommerce shopping experience and making things easier for customers. It remains, however, a core component of ecommerce CX.

Websites and apps that provide a great user experience need to be functional, reliable, useable, and pleasurable—in that order. We'll first address how to put your website on solid footing, then move to making it a pleasure for your customers to use.
6 keys to creating a successful E-Commerce Customer Experience
1) A Mobile-First Strategy
Providing an eCommerce website that is adapted for smartphones is no longer an option, it is a requirement. For several years, the share of consumers that shop online using a smartphone continues to rise.
Thanks to the growing number of digital channels as well as the growth of smartphones, increase in broadband connectivity, and social adoption of shopping via smartphones, more consumers are connecting with brands and retailers across multiple channels including their apps and websites.
To put it simply, it is crucial to provide a great mobile experience due to the number of customers who shop and research products and brands via their mobile. At the same time, providing a poor mobile experience can lead to a loss of customers and revenue. A recent study concluded that 50% of customers will stop visiting a website that offers a poor mobile experience, even if they have a favorable opinion of the business or brand.
Other research highlights the importance of the mobile customer experience. According to a study conducted by Magento, 22% of online shoppers are sensitive the proper function of a website or app. Amongst online shoppers between 25 and 34 years old, 42% view the mobile customer experience as being critical.
Progressive Web Apps
A PWA helps retailers overcome a significant challenge: providing a clean, consistent user experience via their website and mobile apps. Furthermore, PWA's enable retailers to offer customers an app-like experience without having to invest the time or resources required to develop and maintain a mobile eCommerce app.
2) Personalization
People like to receive offers and content that are actually relevant to their interests. So it should come as no surprise that personalization is a key component in the recipe for eCommerce success.
A lack of personalization can be quite expensive for retailers. According to Accenture, in 2016, 41% of consumers switched companies due to a lack of trust and poor personalization resulting in a loss of more than $750 billion for these businesses.
On the flipside, getting personalization correct, according to Gartner, can help business increase their profits by up to 15%. Moreover, research shows that consumers spend 48% more as a result of strong personalization.
3) Data Protection and Data Privacy
Today, the vast majority of online shoppers are concerned about their personal data, which can often include sensitive information such as their address, phone number, credit card information, and more.
While studies point to the fact that consumers are willing to exchange more of thier personal information for greater personalized recommendations and offers, concerns regarding the security of their information remain. In fact, a KPMG survey highlighted that 55% of online consumers have declined to make a purchase online due to concerns over data privacy.
In addition, recent legislation is requiring eCommerce retailers to do more to protect the consumers' personal data. This includes the European Union's General Data Protection Regulation (GDPR) and California's Consumer Privacy Act (CCPA) which can levy fines against companies that violate the law.
To quel consumers' concerns, eCommerce retailers can take various actions such as only collecting the data that is absolutely necessary and being transparent with consumers regarding how the collected data will be used.
In addition, strengthening one's cybersecurity is an important way to get to consumers to trust your eCommerce platform. Marketing the security of an eCommerce site, for example, via trustmarks is also good way to build consumer confidence.
4) Adoption of New Technology
A key to improving the customer experience within eCommerce players is to adopt new technology that is poised to transform online shopping. Many marketers believe voice and image searches will play significant roles in the future.
Consumers between 18-34 years old are too showing a growing embrace of visual search and image recognition technology to discover new products and brands. Gartner highlights the potential of this technology. By 2021, Gartner estimates that eCommerce revenue will increase up to 30% for retailers who are early to integrate image search and image recognition technology into their apps and websites.
Sources:
https://zhenhub.com/blog/improve-ecommerce-customer-experience/
https://queue-it.com/blog/boost-ecommerce-customer-experience/
https://www2.stardust-testing.com/en/ecommerce-customer-experience